1. Download Pro Tools App:
After a successfull purchase/ trial checkout, a license key and app download link is sent to your Email, check spam folder, if email is not landed in inbox.
Add [email protected] in trusted email list, so pro tools future emails lands in your inbox.
Download app from download link sent in email or click here to Download
Once app is downloaded, double click the downloaded file and again double click poshmarktools.exe file (found inside the downloaded file)
Wait for the app to launch, if you gets any error email us
The protools app is launched now,
2. Activate Poshmark Tools App:
Copy your license key, it is send to your email, it can also found under Poshmark tools client are
Click here to login to your Client Area
In poshmark Pro tools app, from menu click License Activation Option, On opened page type/paste your license key and click activate button.
Wait 3-5 seconds, you will be notified that your license is activated.
You can also check at lower left corner of pro tools app, a text in red shows your app current status.
Active, Your license is active and running paid subscription

Trial Running, Your license is active and running trial subscription

Trial Expired: Your trial license is expired

Cancelled: Subscription Cancelled by User/ Admin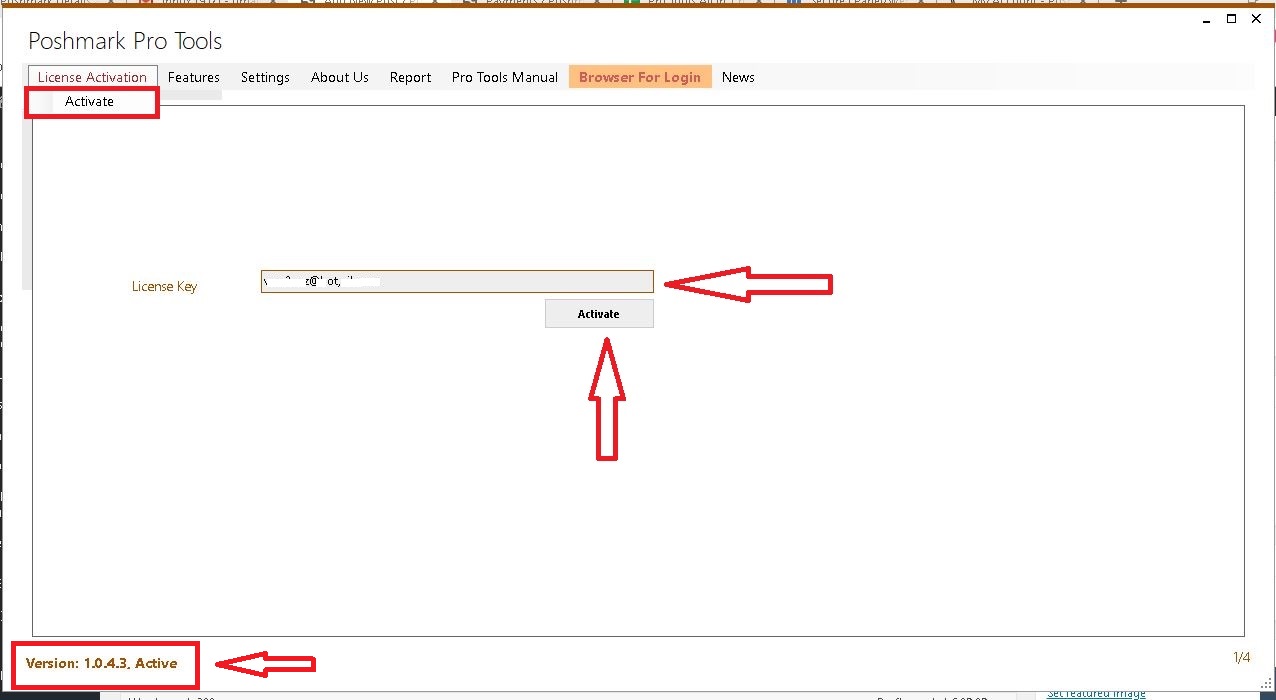 3. Login To Poshmark Closet
From Poshmark Tools app menu, click Browser For Login Option, You will see a poshmark login page will shown in app, if the page is blank, from menu select Settings -> Configurations and uncheck change browser option and click Browser For Login button again and check
Now login with Poshmark Closet credentials on app built-in browser
Wait 5-10 seconds for the browser to show poshmark after login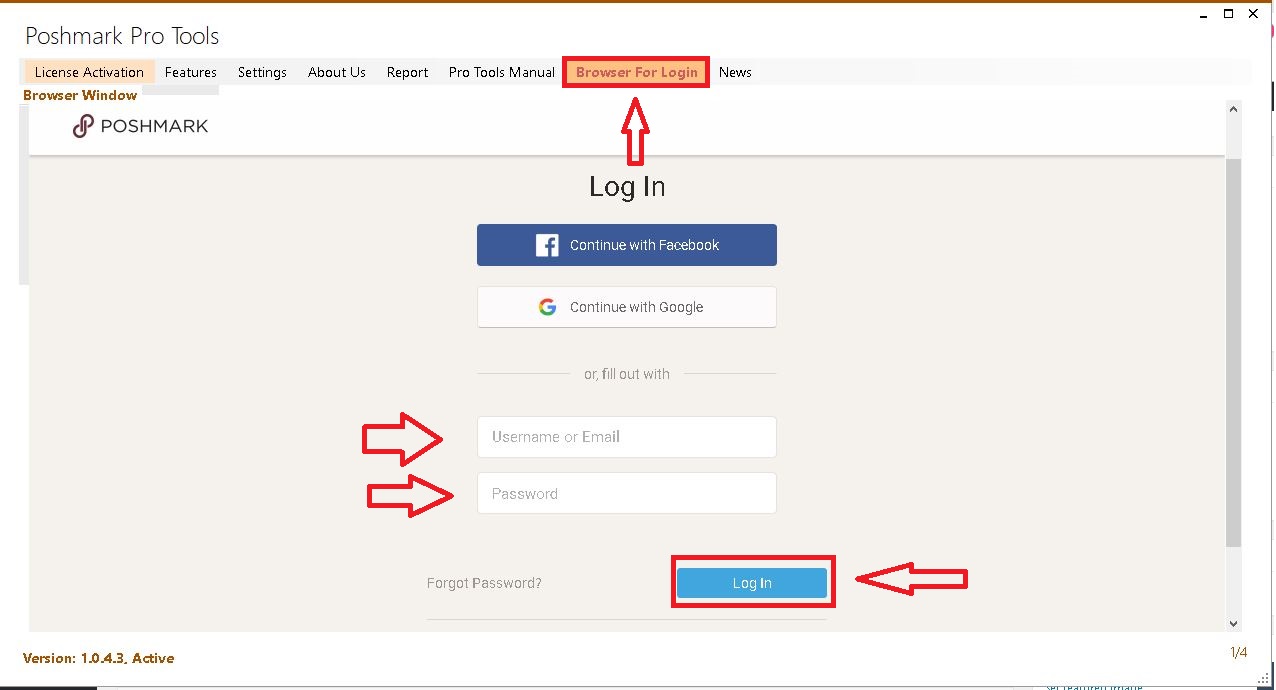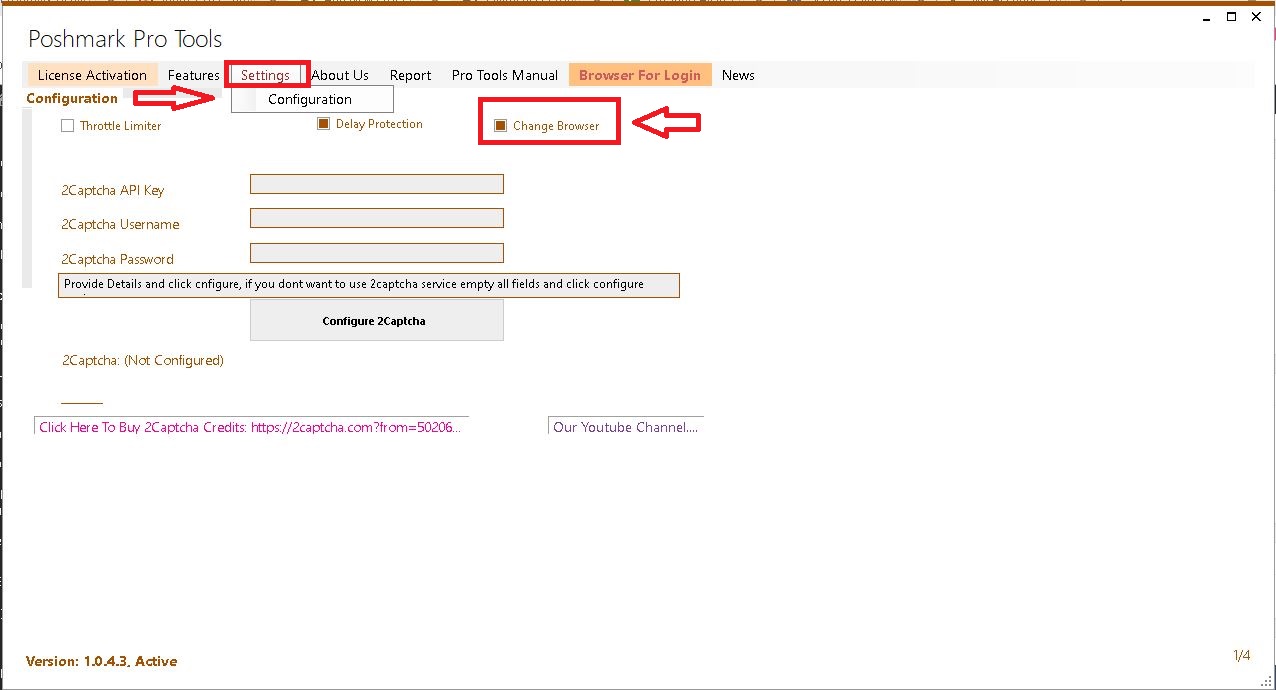 4. Start Sharing Your Closet Items
From pro tools app menu, click Features and then Poshmark Pro tools option,
on window click share my available items and click start
app will start sharing your closet items automatically