Selling on Poshmark is a very challenging venture. Especially, when you don't know how to sell fast on Poshmark.
However, just like any other internet business, there are certain tips, tricks, and hacks that you can take help from to become a super successful seller on Poshmark very quickly.
You can use these hacks and tricks to generate enough money to turn your reselling business into a full-fledged business.
Today, we will be sharing some of the latest tips and tricks on how to sell fast on Poshmark. But before we begin here below are some quick tips for you to start with:
How To Be Successful On Poshmark?
Becoming a successful seller on Poshmark is never going to be easy. Therefore, you must have a foolproof plan to bring sales to your Poshmark closet. Here are a couple of quick selling tips for you to become a seller machine on Poshmark.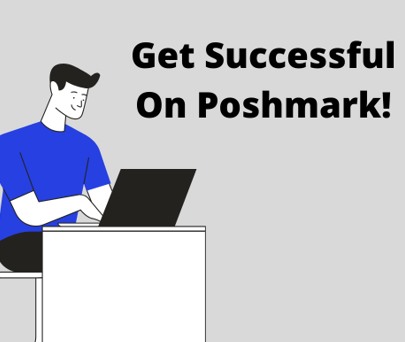 Use the data to analyze your sales report to know what items you are working the best for you.
Know what brands you are selling on Poshmark and which ones of them are bringing in the most profit.
Take some social media leverage to build a community of followers around your business.
Use the Poshmark bundle feature to message buyers.
How Do I Sell Fast On Poshmark To Make More Money?
Try To Add Great Cover Shots To Your Listing!
The cover shot is usually the first photo of any Poshmark listing and you know that the first impression is the last impression! So make sure the cover shot of your item listing must be clear and well-lit.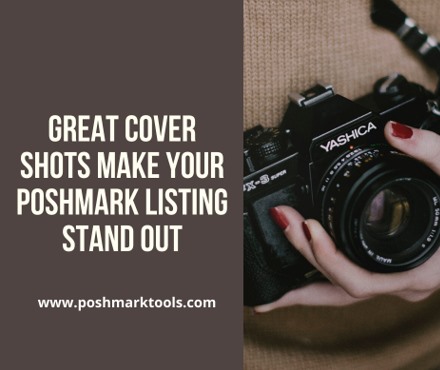 You can style the product photos according to the way you want. Moreover, you must include everything in the photos while capturing them, this includes:
Item tag(s).
Any damage, defect, or stains.
Front and back of clothing.
Close up of material.
A picture with clothing on (if possible).
How Do I Style Photos In Poshmark?
It's better if you style the photos for your Poshmark listing, however, don't try to clutter the image excessively. As a seller, you want your item photos to stand out. You can use a neutral-colored background for your photos as it works the best. Moreover, avoid using prints as the photo background unless it complements the item.
Can I Use Stock Photos On Poshmark?
Yes, you can use stock photos without any hassle on Poshmark. Actually, it's a very good idea since the photos you take, often just don't measure up. You might not have a high-tech camera or perfect lighting to capture the best photos. So stock photos will get things done for you!
Can I Use Other People's Pictures On Poshmark?
No, you can't use photos of other people on Poshmark without their consent. You must have to take the right of using the image from its actual owner. So don't dare to upload any such images that you didn't take as you don't have the right to use them.
Write A Description That Makes Your Listing Stand Out!
Perhaps the most important part of a Poshmark item listing is its description. So you need to focus a little extra in writing a description that counts or can have an impact.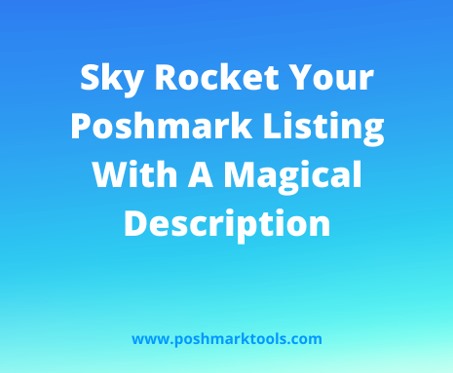 You need to take some time to come up with a comprehensive description that includes all the details about the item.
Mention any defect or flaws in the item (if any). The reason is that people appreciate transparency so, it's better to write everything about the product honestly.
What Should I Put In My Description On Poshmark?
The description of your Poshmark listing necessarily includes the following things:
Product features.
Color details.
Item condition.
Material description.
Fitting info.
Measurements or size chart.
No, Hashtags don't work on Poshmark. Even if you add them in your listing description that won't make a difference to it. However, you can add product tags that include relevant keywords to increase the discoverability of your listing on Poshmark.
Stay Active & Schedule You Sharing!
Being active on Poshmark is one of the best ways to sell fast and grow your following immensely. There are two basic types of shares in Poshmark, one of them is self-share and the other one is community share.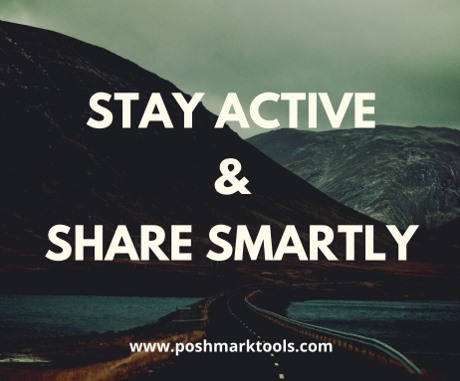 When you share your listings to a party or your followers then it's a self-share. Self-sharing is a great way to keep your followers engaged with yourself.
When you share other seller's listings to your followers then it will be called community sharing. Community shares are mighty effective in keeping the closet active and it has its own significance.
There is no particular limit for sharing, however, it is recommended for you to only share 3-4 times a day. Make sure to share early in the morning because that's the time people get to log on and, therefore, your shared item will be visible to them.
The ideal time for both self-sharing and community sharing is 4 p.m. You can also choose 9 pm for sharing as your second preference.
Sharing manually on Poshmark is not only very time consuming but it is also quite a boring thing to do. Therefore, the best option to get things done is a reliable Poshmark sharing bot like Poshmark Pro Tools. A Poshmark share bot can automatically do fast sharing without any human involvement!
Promote Your Listing On Social Media Channels:
As a seller on Poshmark, you are very much known to the power of social media in today's era. Social media platforms like Instagram, Facebook, Pinterest, & Youtube have completely changed the perspective of digital marketing. That's why it is important for you to know how promoting Poshmark listing on social media channels can provide you with incredible results.
By taking social media leverage, you can effectively promote your products and convert potential buyers into your customers.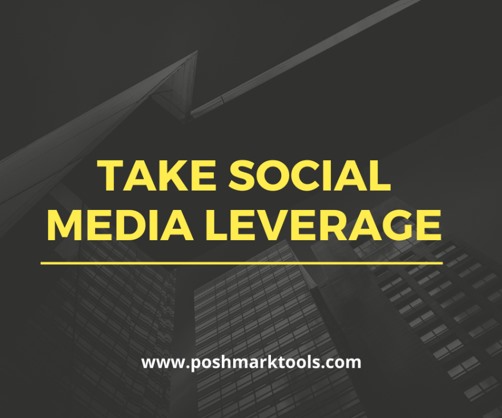 How To Promote Poshmark Listing On Instagram?
Take your product photo and upload it on Instagram.
Write a short description of the product in the image.
Add relevant keywords in the form of hashtags in your post.
Save your post.
Add URL of the product that you have created the post for, in your bio section.
How To Promote Poshmark Listing On Pinterest?
First, create a separate board on Pinterest for your product.
Now create pins within that board, using the photos of your product.
Write a catchy title and a short description for each of the pins.
Add your Poshmark product URL in the URL area of Pinterest pins. So that anyone who likes your product photo can reach to your Poshmark listing by simply clicking the pin's image.
Click save!
Frequently Add Items To Your Closet:
This trick is a very common one, yet the most productive. Your followers can see the items that you have added recently so, frequently adding items to your closet will get your more engagement. Ultimately, getting you more sales! It is highly recommended from our side to add new items every other week to keep your closet going fast.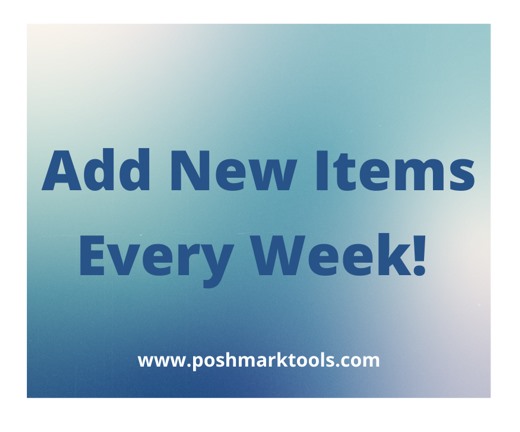 Attend Posh Parties:
Posh Parties are the exclusive shopping events in the app where thousands of buyers log in at the same time to share and shop listings. As a seller, you can build a great audience and get quick sales by sharing your listings at a Posh Party. You might get super-surprise by the response that you will get!
Target Potential Buyers By Size, Brand, & Style:
This trick is one of the most effective ones! Instead of waiting for buyers to come to your closet, offer them something unique and extra.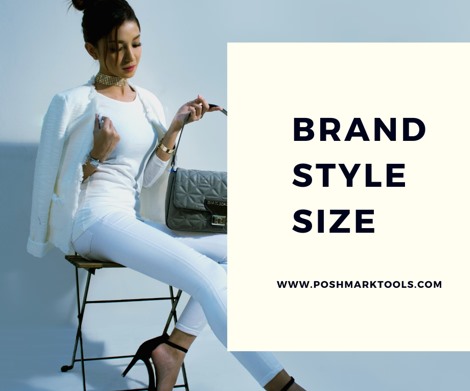 There are many people who are looking for plus-size clothing and not many sellers on Poshmark offer these. So there is a great opportunity for you to sell such products and believe us, all your stock will sell in no time.
Same goes with the brands and styles, if you are selling items of popular brands or trendy designs then you got a great chance to sell all of them and clear out your closet. Better to look out for an in-style fashion and trends especially, when set by a popular figure and celebrity.
Conclusion:
We hope, now you have gotten the answer to the question "How to sell fast on Poshmark?" Stay tuned to get more updates about the latest Poshmark hacks & tricks. Thanks for reading!