Poshmark Bot Strategies – How to make more sales on Poshmark
We take an active interest in all of our customers' accounts and success when it comes to selling on Poshmark.
We know it can be tough selling ANYTHING online, people seem to think, if you put something on the internet, MILLIONS of people will see your stuff, and you'll become a MILLIONAIRE overnight.
Well, this is not the case.
You need more than just a website and products…Same goes for Poshmark.
If you just list your items, follow a couple of people, and expect to be flooded with orders, your in for a rude awakening.
Taking action is whats needed.
Engage with other closets,
If your closet traffic is stale, do not worry. Here's some steps to take to stir the pot.
Community shares bring a tremendous amount of share backs and traffic to your closet.
Community shares: Do this 1-2 times per day (Every Day)

Here are the optimal settings for effective community shares in Poshmark Pro Tools: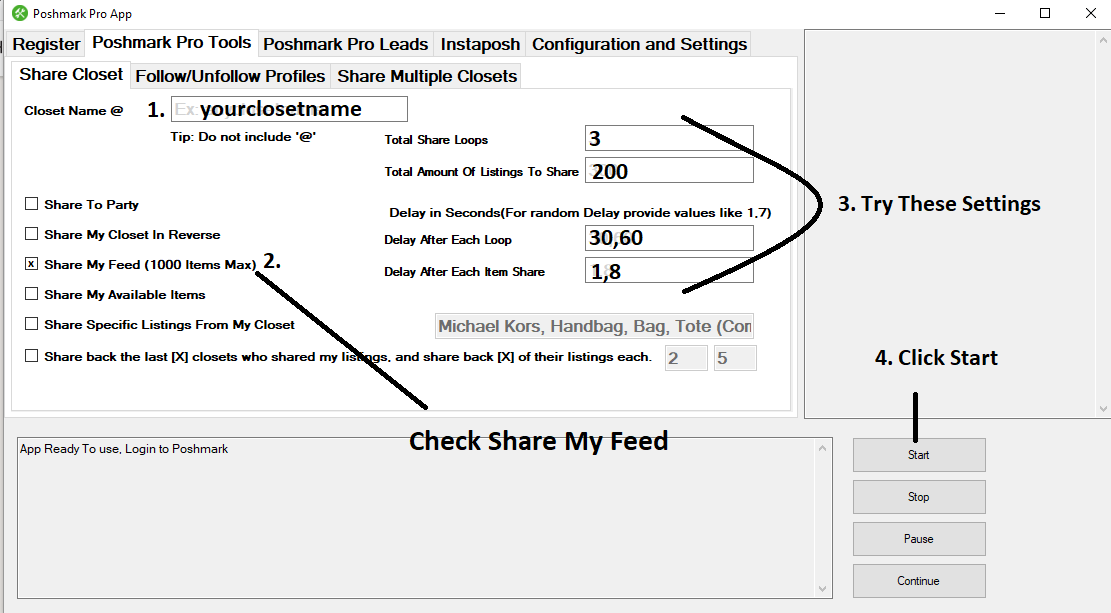 This will get you some share backs and will flow some traffic to your listings.
2. Share back mode:
Do this every day in the AM and Prime time (7pm – 10pm)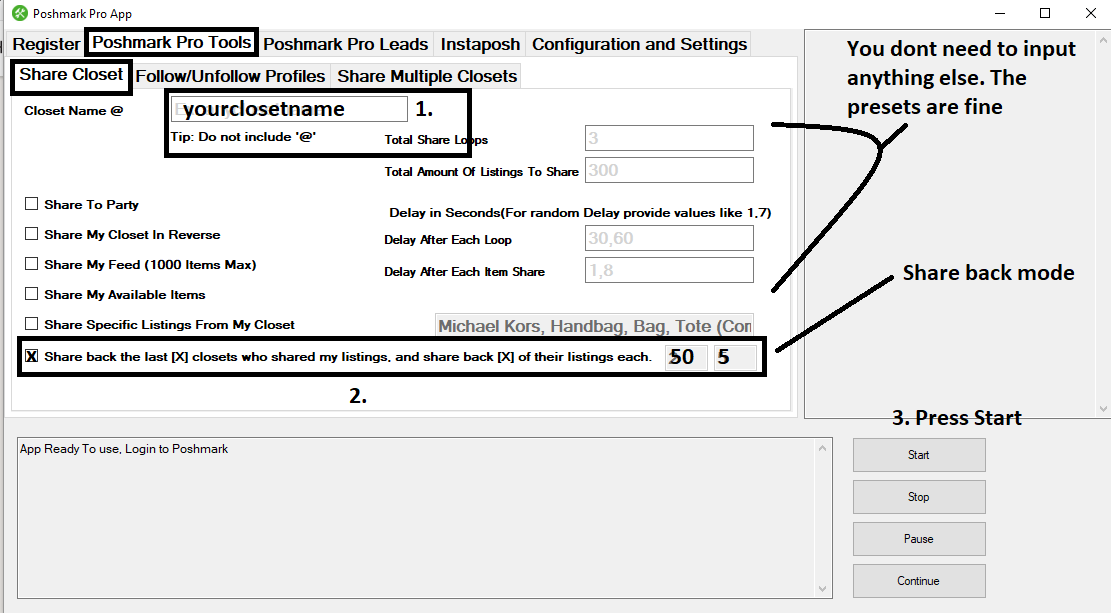 3. Target Follows (Do this every day at brunch time 10am – 12pm)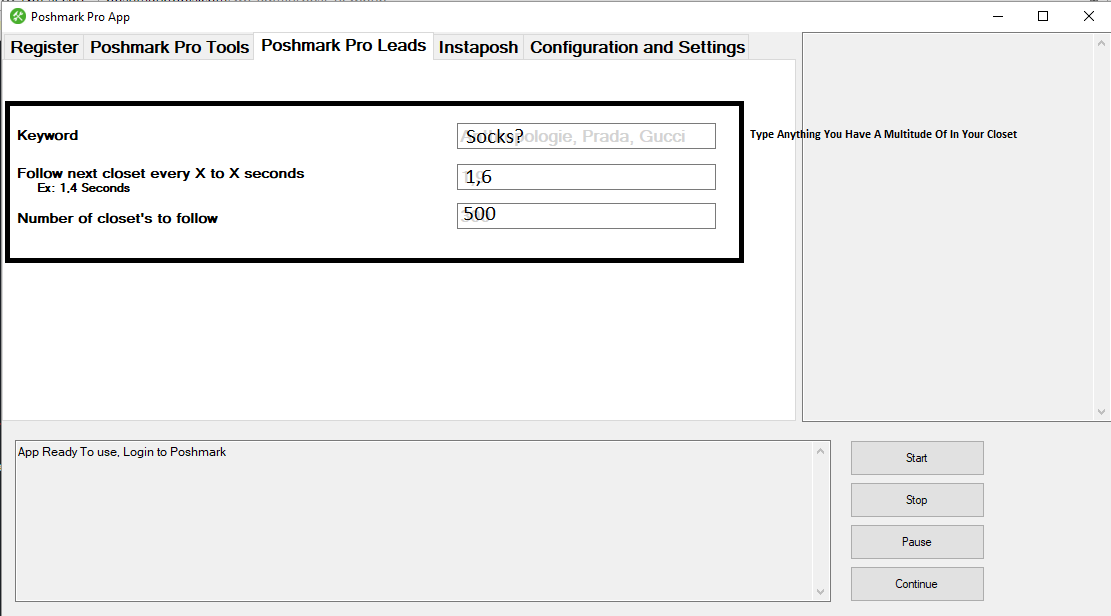 Dont forget to push start!
Your closet traffic boot camp schedule
Mon-Friday (or as much as you can)
9am – Community Shares (#1 on list)
11am – Target Follows (#3 on list)
1pm – Share your own closet (3 loops)
4pm – Share Backs (#2 on list)
7pm – Community shares
9pm – Share your own closet (2 loops)
Try doing this as much as you can!
Even 1 or 2 off of this list can make a difference in your closet's traffic. You should be receiving a nice amount of engagements and notifications.. and ultimately, offers and sales!
Remember: if you do not have time to do this, you can always look into our closet services to help you out.
We have an exclusive automated platform that will manage your closet for you and perform the strategies listed above, EVERY DAY. If this is something you may be interested in, check out the Closet Management Page!