Are you tired of your shoe collection taking up precious closet space? Or maybe you're just looking to make some extra cash by selling your gently used kicks. Either way, Poshmark is the ideal platform to turn your shoe-selling dreams into a reality.
As one of the most popular online marketplaces for fashion lovers, Poshmark provides an easy and convenient way to sell your shoes to a wide audience. Whether you're a seasoned seller or just starting out, our guide will give you the knowledge to maximize your profits and take your shoe-selling game to the next level.
From creating eye-catching listings to pricing your shoes for maximum profit, we've got you covered. We'll even show you how to negotiate with potential buyers and ship your shoes with ease. With our expert tips and tricks, you'll be a shoe-selling pro in no time.
So, grab a cup of coffee and get ready to learn how to sell shoes on Poshmark like a pro. Let's get started!
How to Get Started with Selling Shoes on Poshmark?
Selling shoes on Poshmark is an excellent way to turn your shoe collection into a profitable side hustle. Whether you're looking to sell a few pairs or create a full-time business, Poshmark provides a user-friendly platform that makes it easy to get started.
In this section, we'll cover everything you need to know to set up your Poshmark account and profile, understand the platform's policies for selling shoes, and optimize your profile to maximize your shoe sales.
1- Setting up a Poshmark Account and Profile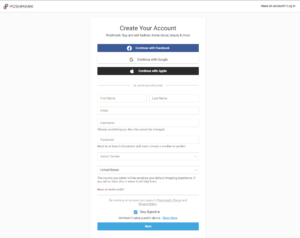 The first step in selling shoes on Poshmark is to create an account and set up your profile.
To get started, download the Poshmark app or go to Poshmark.com and follow the instructions to sign up for an account. Once you've created your account, it's time to set up your profile.
When setting up your profile, it's essential to create a profile that is attractive to buyers.
Your profile should include a clear profile picture, a brief bio, and a description of the types of shoes you're selling.
Make sure to keep your profile professional and straightforward. Avoid using overly complicated language and be transparent about your selling practices.
2- Understanding Poshmark's Policies for Selling Shoes
Before listing your shoes on Poshmark, it's important to familiarize yourself with the platform's policies for selling shoes.
Poshmark has specific guidelines for the types of shoes that can be sold on the platform, as well as rules for how shoes should be listed and shipped.
Here are some of the essential policies to keep in mind when selling shoes on Poshmark:
Only new or gently used shoes are allowed to be sold on Poshmark.
The shoes must be in good condition, with no significant flaws or defects.
The shoes must be accurately described and photographed.
The seller is responsible for shipping the shoes to the buyer within five days of purchase.
Poshmark charges a commission fee of 20% for sales of $15 or more. For sales less than $15, Poshmark charges a flat commission of $2.95.
3- Write Detailed and Accurate Item Descriptions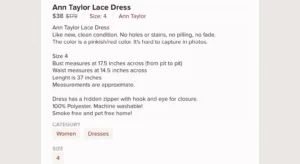 When listing your shoes for sale, make sure to include a detailed and accurate description of the item.
It's important to include the brand, style, size, color, and condition of the shoes and to be honest about any imperfections or wear and tear, as this will build trust with potential buyers.
For instance, if a seller is selling a pair of retro Adidas sneakers. In the item description, he should mention the brand, style, size, and color of the shoes, as well as mentioning that the sneakers are in excellent condition with only minor scuffs on the soles.
4- Use High-Quality Photos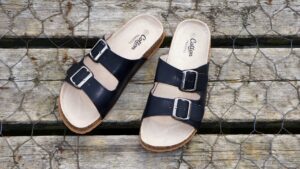 High-quality photos are crucial to making your shoes stand out and attracting buyers.
Use a bright, well-lit space to photograph your shoes, and take pictures from multiple angles to give potential buyers a full view of the shoes.
Moreover, Use a clean, neutral background to make the shoes the focal point of the photo.
If you are selling a pair of limited edition Nike sneakers on Poshmark then make sure that your listing includes multiple high-definition photos taken in natural light.
Moreover, you can highlight the unique design details of the sneakers by showcasing the shoes from different angles .
5- Price Competitively
One of the key factors in making a sale on Poshmark is pricing your shoes competitively.
Do your research on similar styles and conditions to see what other sellers are pricing their shoes at, and adjust your prices accordingly.
Be sure to consider the original price, condition, and rarity of the shoes when setting your prices.
For instance, if you are selling a pair of designer heels, you should research similar styles and conditions and price your shoes competitively.
In addition, you should be taking into account the original price of the heels, their excellent condition, and the high-end brand.
6- Engage with Potential Buyers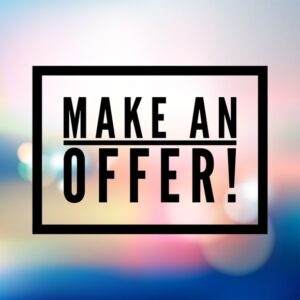 Poshmark's unique social selling experience allows you to engage with potential buyers and build relationships.
Therefore, you should respond promptly to questions and inquiries about your shoes, and consider offering bundle deals or discounts to attract buyers.
You can also consider using Poshmark's "Make an Offer" feature to negotiate with interested buyers and potentially make a sale.
Things to Consider When Selling Shoes on Poshmark
If you're about to start selling shoes on Poshmark, it's important to consider a few key factors to make sure you have a successful experience. Here are a few things to keep in mind:
Condition of the Shoes:
One of the first things to consider is the condition of the shoes you're selling.
Poshmark buyers expect to receive items in good condition, so make sure your shoes are clean, free from any major scuffs or stains, and have plenty of life left in them.
You can take high-quality photos of the shoes from different angles to better showcase the condition of the shoes to buyers.
Brand and Style: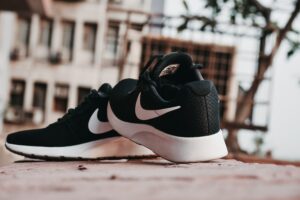 Poshmark buyers are often looking for specific brands or styles, so it's important to make sure you're offering shoes that are in demand.
Research what types of shoes are currently popular on Poshmark, and focus on offering brands and styles that are likely to sell quickly.
Listing Description:
Your listing description is key to attracting potential buyers.
Be sure to include all relevant information about the shoes, such as the brand, style, size, condition, and any special features.
Use descriptive language to paint a picture of the shoes and highlight their unique qualities.
Moreover, do mention if there is any flaw in the shoes so that buyers can perceive that you are honest as a seller.
Pricing: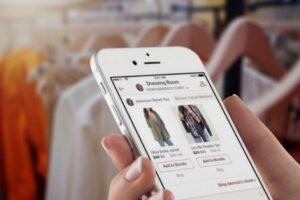 When it comes to pricing your shoes, you'll want to strike a balance between making a profit and offering a fair price.
Check out what similar shoes are selling for on Poshmark to get an idea of the going rate.
Consider the condition of your shoes, as well as any special features they may have (such as limited edition releases), when determining your pricing.
Shipping Costs:
Poshmark charges buyers a flat rate for shipping, but as a seller, you'll need to cover the cost of shipping the shoes to the buyer.
Make sure you factor in the cost of shipping when determining your pricing.
Additionally, Poshmark offers discounted shipping rates if you purchase shipping labels through their platform, so take advantage of these discounts to save on shipping costs.
Communication with Buyers: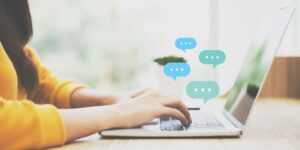 Once you've made a sale, it's important to communicate with the buyer throughout the process.
Be responsive to any questions they may have, and provide updates on when the shoes will be shipped.
After the sale is complete, leave the buyer a positive review to encourage them to shop with you again in the future.
Building a Credible Brand:
If you plan to sell shoes on Poshmark long-term, consider building a brand for yourself.
Create a consistent aesthetic for your listings, offer excellent customer service, and consider adding additional items to your shop to expand your offerings.
Over time, you can build a loyal following of buyers who trust your brand and look to you for their shoe needs.
10 Best Shoe Brands to Sell on Poshmark in 2023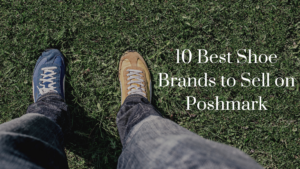 Selling shoes on Poshmark can be a lucrative business for those who know which brands to focus on. With so many shoe brands available, it can be overwhelming to determine which ones will yield the highest profits.
To help you out, we've compiled a list of the 10 best shoe brands to sell on Poshmark in 2023.
Nike
Adidas
Converse
Vans
Tory Burch
Stuart Weitzman
UGG
Steve Madden
Sam Edelman
Cole Haan
Authentication on Poshmark: Everything You Need to Know

How Poshmark's Authentication Process Works?
In order to ensure the authenticity of the items sold on the platform, Poshmark has implemented an authentication process to benefit both sellers and buyers.
When a seller makes a sale on Poshmark, the buyer pays the full amount to Poshmark.
Poshmark holds the payment until the buyer confirms that they have received the item and it matches the description provided by the seller.
Once the buyer confirms that the item is as described, Poshmark releases the payment to the seller.
If the item is priced at $500 or more, Poshmark will authenticate the item before shipping it to the buyer.
Poshmark's team of experts carefully inspects the item to ensure that it is authentic and matches the description provided by the seller.
If the item passes the authentication process, Poshmark ships it to the buyer with a certificate of authenticity.
If the item does not pass the authentication process, Poshmark will cancel the sale and refund the buyer in full.
How to Counter A Situation Where A Buyer Claims your Shoes Are Fake?
If a Poshmark buyer claims that the shoes you sold to him/her are fake then there are several steps you can take to counter the situation:
Request Evidence from the Buyer:
Ask the buyer to provide evidence that supports their claim, such as photos or a statement from a third-party expert. This can help you better understand the buyer's concerns and determine the best course of action.
Provide Proof of Authenticity: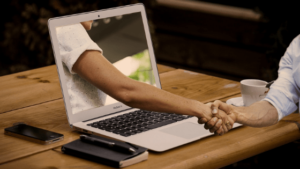 If you have any documentation or proof of purchase that shows that the shoes are authentic, provide it to the buyer. You can also take pictures of the shoes from different angles to show that they are authentic.
Be Polite and Professional:
It's important to remain calm, polite, and professional throughout the process. Avoid making accusations or becoming defensive, as this can escalate the situation and make it more difficult to resolve.
Contact Poshmark Support: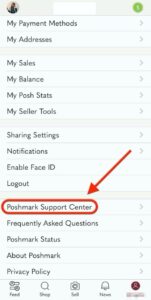 If you are unable to resolve the issue with the buyer, contact Poshmark support and explain the situation. They may be able to help mediate the situation and provide a resolution.
Conclusion:
In the end, all we can say is that Poshmark is an excellent platform for selling shoes, and by following the tips outlined in this guide, you can become a pro seller in no time.
Remember to take high-quality photos, provide accurate descriptions, and price your items competitively. Moreover, make full use of Poshmark's shipping options, engage with your customers, and be responsive to their queries.
Most importantly, ensure that you maintain a positive and professional attitude towards all transactions. With persistence, hard work, and commitment, you can achieve great success selling shoes on Poshmark.
Happy selling!
Frequently Asked Questions (FAQs)
Is Poshmark a good marketplace for selling shoes?
Yes, Poshmark is a great marketplace for selling shoes. The platform has a large community of buyers interested in footwear. Moreover, the marketplace provides you various features, such as easy listing and shipping options, to make the selling process seamlessly easy.
What style shoes should I sell on Poshmark?
Some of the most popular shoe styles to sell on Poshmark are trendy and popular styles, such as designer shoes, vintage shoes, athletic shoes, and seasonal shoes like boots or sandals.
How to deal with smelly shoes on Poshmark when selling them on Poshmark?
You can try to remove the odor by airing them out, using odor-eliminating sprays or sachets, or placing the shoes in a bag with baking soda or activated charcoal for a few days. Moreover, it's important to be honest and upfront about any remaining odor in the item description and disclose it to potential buyers.
Can you sell shoes in their original box on Poshmark?
Yes, you can sell shoes in their original box on Poshmark. In fact, many buyers prefer to receive their shoes with the original packaging. Just make sure to accurately describe the condition of both the shoes and the box in your listing.