As a Poshmark seller, you have the opportunity to make some serious dough by selling your gently used or even brand new clothing items, shoes, and accessories. But let's face it, selling on Poshmark is quite hectic and overwhelming. From creating listings and promotions to pricing and shipping, there's a lot to keep track of.
That's why we've created this 7-point checklist to help you become a smart Poshmark seller. No matter if you're a newbie seller or a Poshmark pro, this checklist will give you the guidance you need to make your Poshmark selling experience much better.
Our checklist covers everything from listing optimization to leveraging automation. Moreover, we'll give you tips on how to promote your listings, deal with lowball offers, and how to effectively communicate with buyers.
With this 7-point checklist to being a smart Poshmark seller in hand, you'll be well on your way to becoming a successful Poshmark seller. So, let's dive in and discover what it takes to be a smart and successful Poshmark seller!
7-Point Checklist to Being a Smart Poshmark Seller
1- Only Sell Items That Sell Like Hot Cakes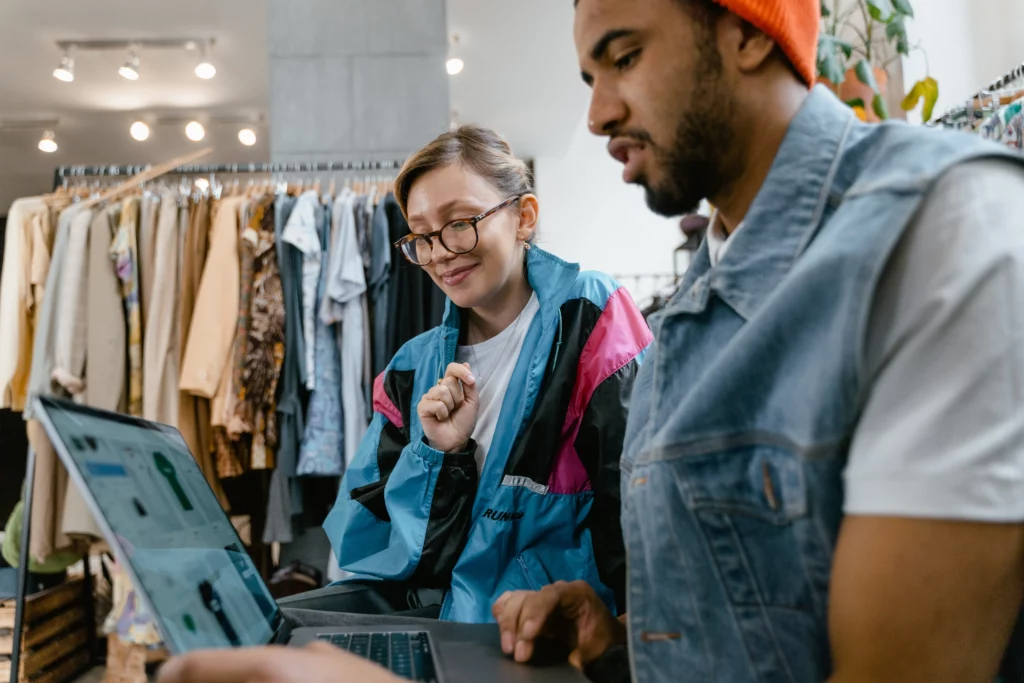 As a smart seller, you want to make sure that your time and effort are well-spent on items that will fly off the virtual shelves. After all, who wants to waste his/her precious closet space on items that just sit there collecting dust?
The key to being a savvy Poshmark seller is to only sell items that sell like hotcakes. But what exactly does that mean? It means taking the time to research what's popular and in demand among Poshmark buyers.
Do your due diligence and check out what's trending in the fashion world. What styles are popping up on runways and in magazines? What colors and patterns are in vogue? Once you have a good idea of what's hot, start browsing Poshmark to see what's selling like crazy.
But don't stop there. Take note of the prices that these items are selling for. You don't want to price your items too high and risk scaring off potential buyers. At the same time, you don't want to price them too low and lose out on potential profit.
Another thing to consider is the condition of the items you're selling. Are they in great shape, with no signs of wear and tear? If so, you're in luck. Poshmark buyers love items that look like new.
Benefits of Selling Hot Cake Items on Poshmark
– They Are in High Demand: Hot cake items are popular and in demand, which means that they will sell quickly and at a good price if you list them in your Poshmark closet. And since many people are searching for hot cake items, your listings are likely to get more impressions and sales.
– Competitive Pricing for More Profit: With high demand comes the potential for higher prices. If you are listing items that can potentially sell like hotcakes then you can price them competitively and potentially earn more profit.
– Repeat Business: If you consistently sell hot cake items on Poshmark, you may be able to attract repeat business from satisfied buyers who want to buy more from you.
– Help You Get Positive Reviews: Selling hot-selling items can potentially result in positive reviews from happy buyers, which can boost your reputation on Poshmark as a seller and attract more buyers.
– Potential Growth Prospect: If you're successful in selling hot cake items on Poshmark, you may be able to expand your reselling business by sourcing more popular items and building a loyal customer base.
2- Make Your Closet & Listings Visually Appealing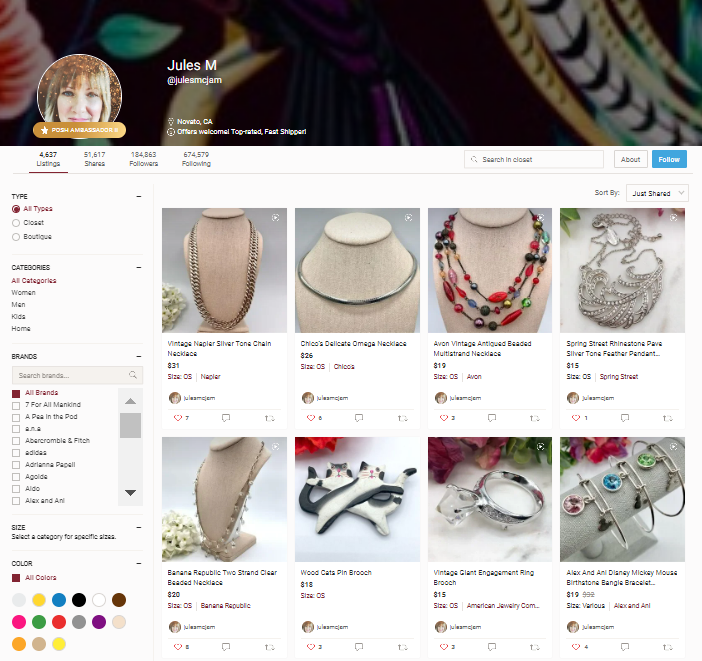 As a Poshmark seller, one thing that you definitely need to have on your checklist is to make sure that your closet and product listings must be visually appealing to potential buyers. After all, the more attractive your closet and items look, the more likely they will sell fast.
So, how can you make your closet and listings look their best? Well, it all starts with good photography. When taking pictures of your items, make sure to use good lighting and a clean background. A cluttered or messy background can be distracting and take away the focus from your item.
In addition, be sure to take multiple photos of each item, showing different angles and any important details or flaws. This helps potential buyers get a better idea of what they're purchasing and can increase their confidence in making a purchase.
When it comes to the listing itself, take the time to craft a compelling product title and description. Use keywords that accurately describe your item and highlight any unique features or selling points. Be sure to also include important details such as size, material, and condition.
And finally, don't forget about branding! Consider creating a cohesive look and feel for your closet, using consistent colors and fonts in your listings and profile picture. This can help create a memorable and professional image for your brand.
3- Follow Poshmark's SEO Best Practices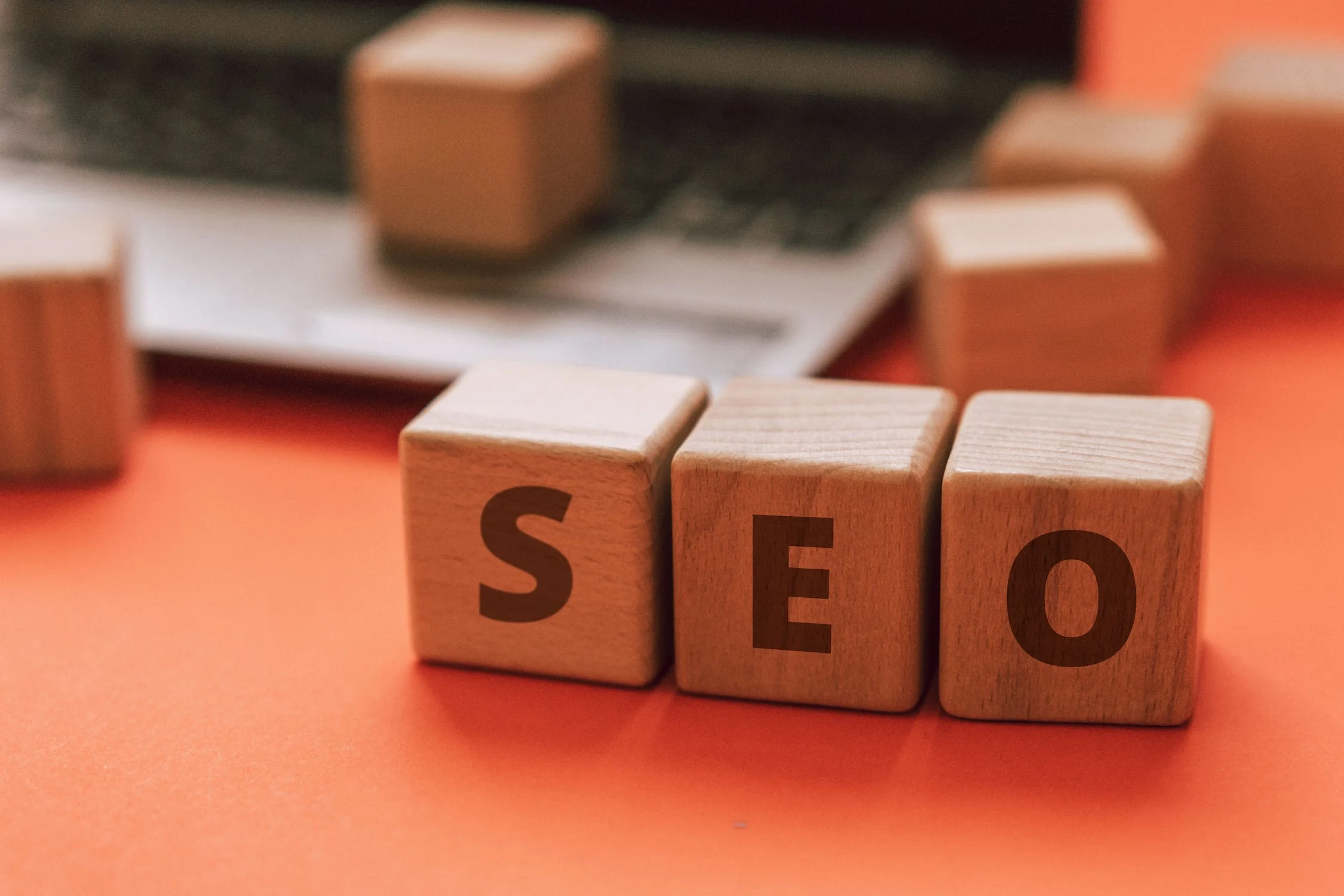 You can't be a smart seller if you don't know how the Poshmark ranking algorithm works and what Poshmark's best SEO practices are. For any online marketplace, search engine optimization SEO is key to getting your product listings seen by potential customers.
Likewise, in any other marketplace, Poshmark also has its own set of SEO practices that a smart seller must follow to make sure his/her listings show up at the top of the search results.
First and foremost, you need to make sure that you're using a mix of relevant keywords in your titles and descriptions. Think about what words buyers might be searching for and make sure to include those in your listings.
For instance, if you're selling a pair of Nike sneakers, include not only the brand and style name but also keywords like "athletic shoes" or "running sneakers."
Next, use Poshmark's category and brand options when creating your listings. This will help your items appear in the appropriate search results for buyers who are specifically looking for those brands or categories.
Moreover, it's also important to keep your listings up-to-date and accurate. Make sure the condition and size of the item are clearly stated, and that any flaws or defects are disclosed. Not only is this important for ethical reasons, but it also helps build trust with potential buyers.
4- Automate Sharing & Following
Most of the sellers on Poshmark often get tired of spending hours manually sharing listings and following Poshers on Poshmark. But only a smart seller knows how to put his feet up and let automation do the heavy lifting!
Automating promotional tasks such as sharing and following is a game-changer if you know how to leverage it smartly. Not only does it save you precious time and energy, but it also allows you to reach a wider audience and increase your chances of making sales.
There are various Poshmark automation tools available to help you automate your Poshmark sharing and following. However, not all the tools available online are worth a try.
You need a smart Poshmark automation tool like Poshmark Pro Tools that auto schedules your sharing to happen at specific times throughout the day, ensuring that your listings get maximum exposure without you having to lift a finger.
Moreover, Poshmark Pro Tools can also do auto and target following to help you grow as a seller on the online social commerce platform while everything is on auto-pilot.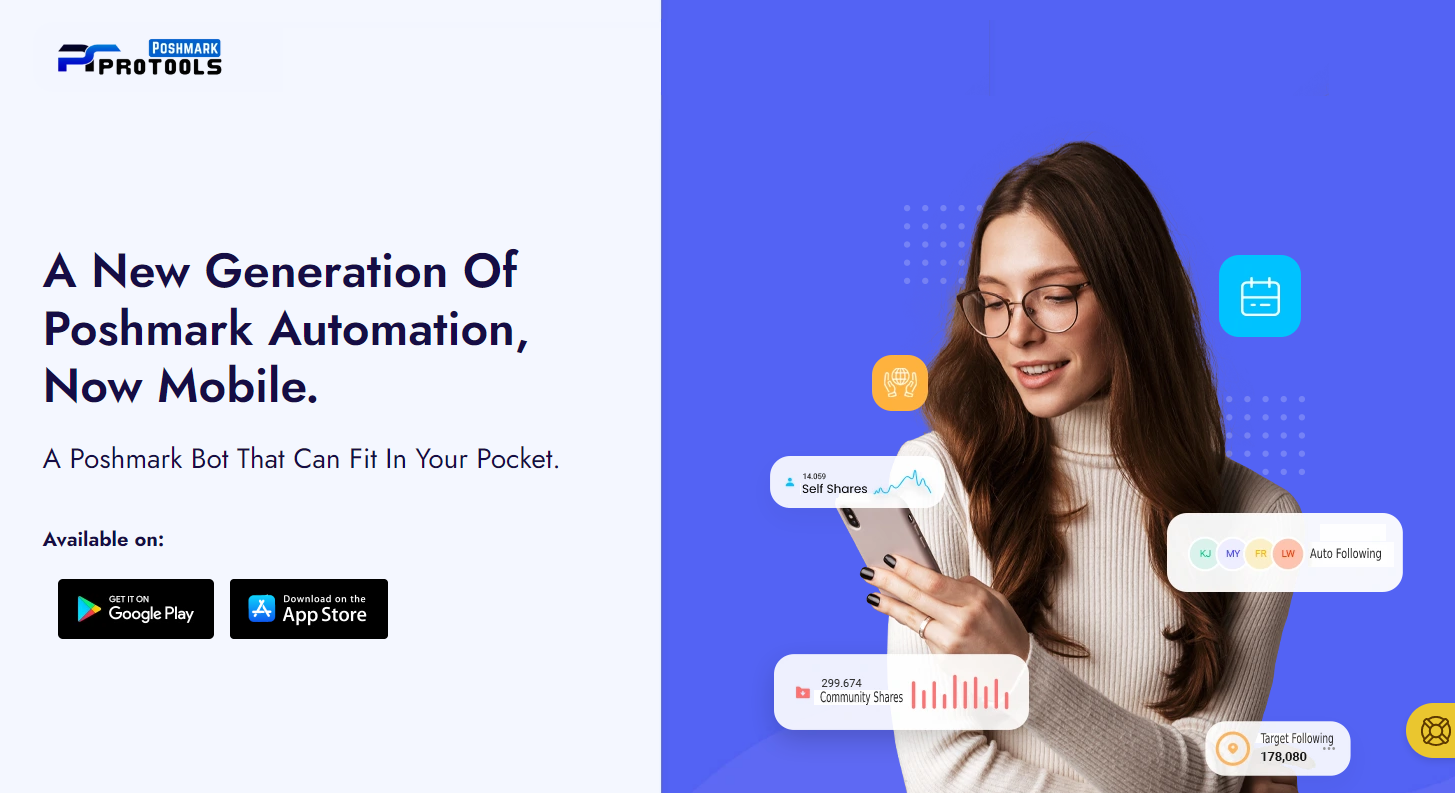 And wait, there are more benefits of Poshmark automation!
Automating your sharing and following also means you can focus on other aspects of your business, such as sourcing new inventory, taking great product photos, and providing excellent customer service.
Moreover, automation gives you the freedom to take a much-needed break without worrying about falling behind on your daily sharing and following tasks.
So, if you want to be a smart Poshmark seller, don't hesitate to automate your sharing and following.
Your time is valuable, and you deserve to spend it on the things that matter most to you. Let technology do the grunt work, and watch your sales soar!
5- Maturely Deal with Lowball Offers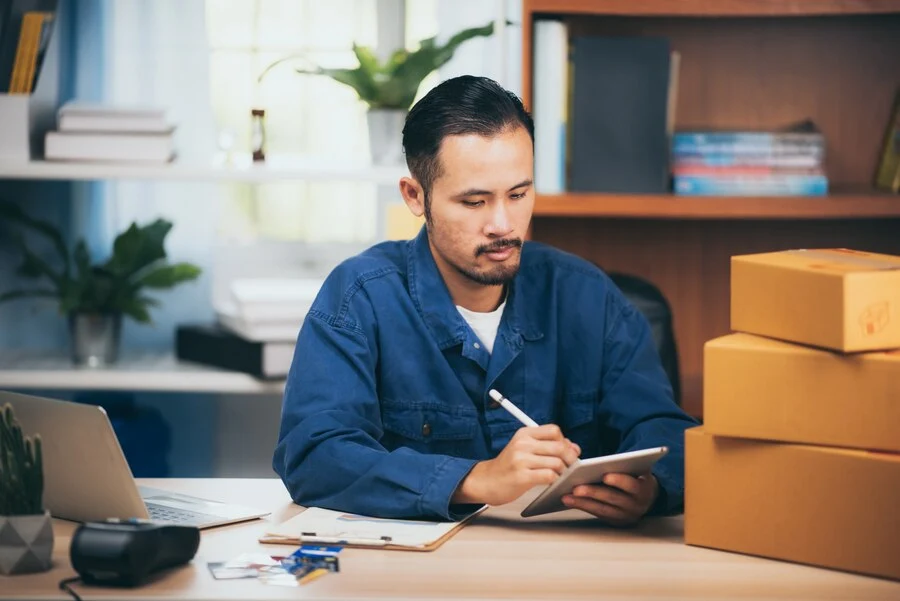 As a savvy seller, you will likely come across lowball offers from time to time, and how you handle them can make all the difference between closing a sale and losing a potential customer.
It's really important to understand that lowball offers are simply part of the Poshmark selling experience. As the saying goes, "It's not personal, it's business." So don't take it to heart if someone tries to lowball you. It's just part of the negotiating process.
That being said, it's crucial to handle lowball offers in a mature and professional manner. You don't want to come across as rude or dismissive, as this could turn off potential buyers and harm your reputation as a seller. Instead, try to engage with the buyer in a friendly and professional manner.
One tactic is to counteroffer with a price that's slightly higher than the buyer's offer but still reasonable. This lets the buyer know that you're willing to negotiate, but also that you value your items and won't sell them for an unfairly low price.
Always remember that you are the seller and therefore you have the final say in the selling price, so don't be afraid to stand your ground.
Another approach is to politely decline the offer and thank the buyers for their interest. You can even offer to keep them in mind if the item doesn't sell at your current asking price. This shows that you appreciate their interest, but also that you won't be swayed by a lowball offer.
In any case, it's important to remain professional and respectful in all your interactions with buyers. Not just because it's a smart thing to do but also because it will help you close the deals and build a loyal customer base that trusts and respects you as a seller.
6- Set Pricing Smartly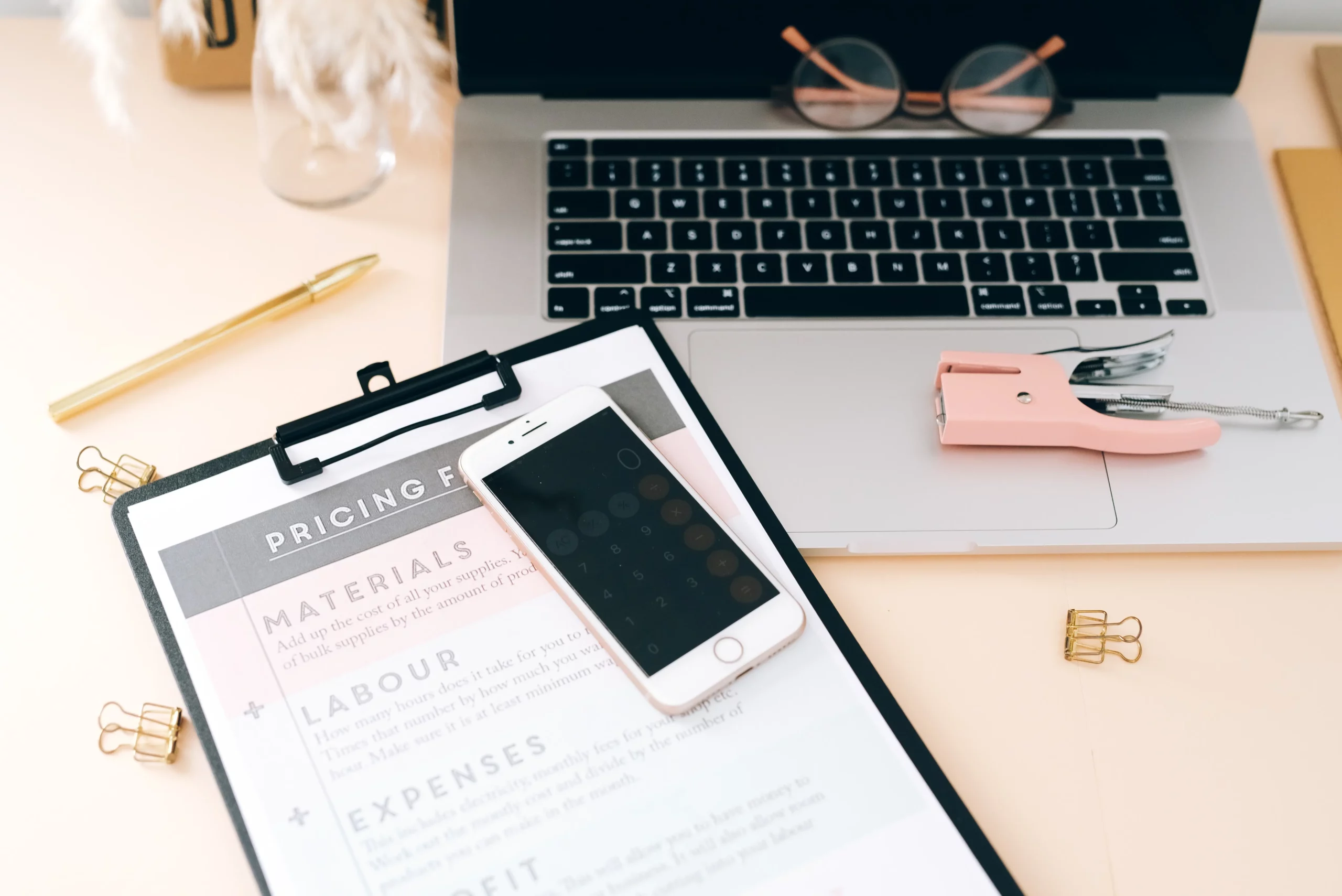 As a smart Poshmark seller, you must ensure that your items are priced in a way that attracts buyers while you also make good profits.
The first step in setting up the right price for your Poshmark listing is to do your research. Take a look at similar items listed on Poshmark and see how they are priced.
This will give you an idea of what buyers are willing to pay for your particular item. You can also check out the sold listings to see what similar items have actually sold for in the past.
Once you have an idea of what your item is worth, it's time to set a price. Remember to take into account any defects or flaws in the item, as well as its condition and rarity.
If the item is brand new with tags or in excellent condition, you can also price it higher than if it's gently used.
Another important factor to consider is your target market. Who are you trying to sell to? If you're selling high-end designer clothing, you may be targeting a different audience than if you're selling vintage t-shirts.
Make sure your pricing reflects the preferences and budgets of your target market. It's also a good idea to offer discounts or bundle deals to incentivize buyers.
For instance, you can offer a discount if someone buys multiple items from your closet or bundle similar items together at a discounted price. This can help you move more inventory and make more sales in the long run.
Finally, don't be afraid to adjust your prices as needed. If an item isn't selling, it may be priced too high. On the other hand, if an item is selling quickly, you may be able to raise the price slightly to maximize your profit.
7- Relist If A Listing Is Not Getting Impressions
The checklist to being a smart Poshmark seller is incomplete without relisting!
Relisting is the secret weapon of smart Poshmark sellers. If a listing isn't getting impressions, it's time to shake things up and give it a second chance.
Relisting involves deleting the product listing and creating a new one with fresh photos and an updated description and title.
Relisting not only increase your chances of getting seen by potential buyers but also shows Poshmark's algorithm that you're an active seller, which helps boost your visibility in search results.
But don't just relist willy-nilly! Take the time to analyze why the listing wasn't getting impressions in the first place.
Was the lighting bad in your photos?
Did you use the wrong keywords in your description?
Or did you price it too high?
Use relisting as a tool to make improvements to your listing and increase your chances of success.
Frequently Asked Questions (FAQs)
Q: What is a smart Poshmark seller?
A: A smart Poshmark seller is someone who is knowledgeable about the platform, understands the market, and uses effective strategies to optimize his sales.
Q: What are the benefits of following a checklist for Poshmark selling?
A: Following a checklist for Poshmark selling can help you stay organized, ensure that your listings are high-quality, and increase your chances of making sales. It can also help you avoid common mistakes that new sellers often make.
Q: What is the best way to price my items on Poshmark?
A: When pricing your items on Poshmark, research similar items to see what they are selling for and price your item competitively. It's also a good idea to factor in the original price, condition, and any additional costs (such as shipping or fees).
Q: What should I do if I receive negative feedback or a return request?
A: Stay professional and polite, and try to work with the buyer to resolve the issue. If necessary, reach out to Poshmark customer support for assistance.