Updates
7/12/2018
Firefox is no longer being used.
Please use our in-app browser to log into Poshmark.
The reason: Poshmark was throwing out more captcha's than ever, causing users to be locked out of their account. With our OWN browser, we can now take control and not be bound to the rules of Firefox, which works along with Google, which can tighten security and lock people out whenever they want.
Our in-app browser will solve all of these issues.
After opening Poshmark Pro Tools:
Log into Poshmark with our in app browser
If you have to solve a captcha, it should not be more than a couple puzzles (if ANY captcha at all)
Go about your business as usual (Do not close out of browser if it's a pop-out browser)
Enjoy your software once again!
*We suggest getting a 2captcha subscription so you'll NEVER have to solve Captchas EVER AGAIN!*
As Always…
First… PLEASE Make sure you are

NOT

running and older version of our software….
The older versions will not automatically update, the newer versions WILL.
This is what the older version looks like: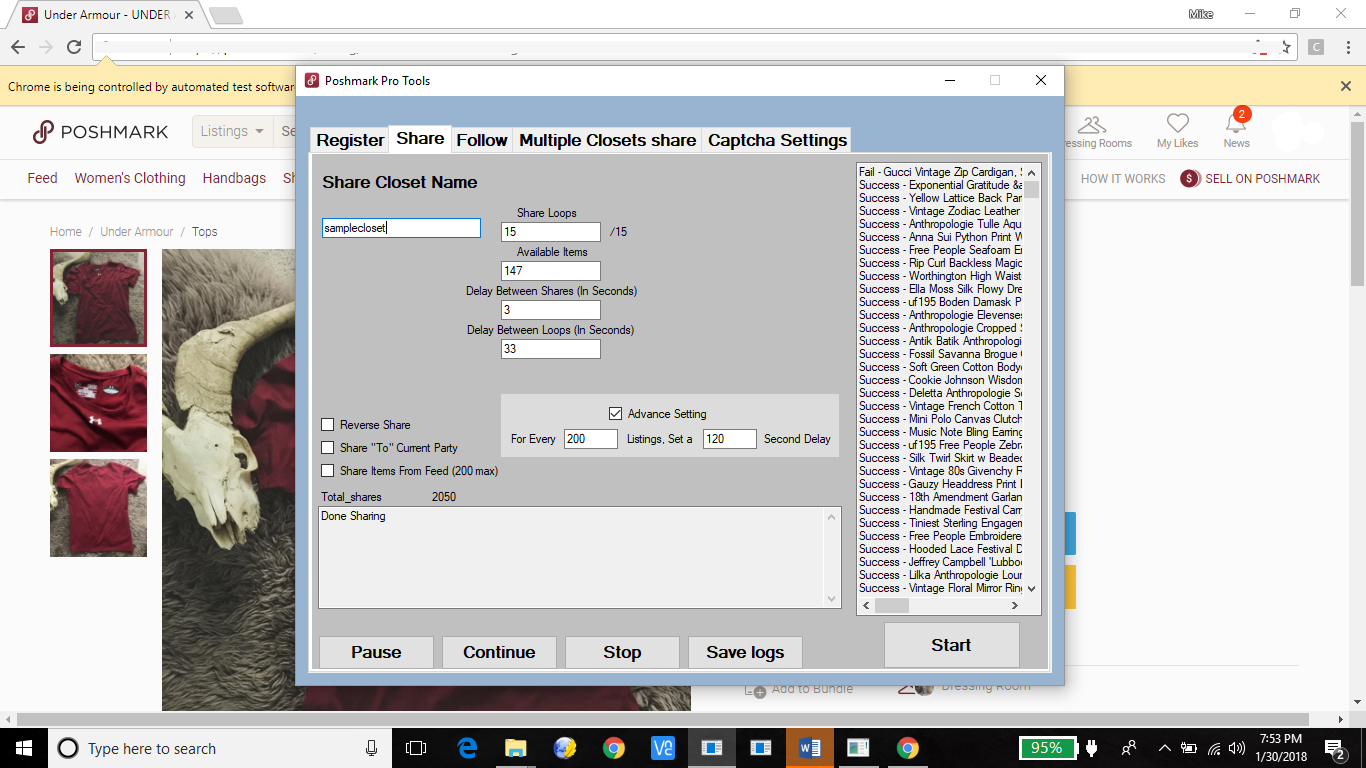 It SHOULD Look Like This: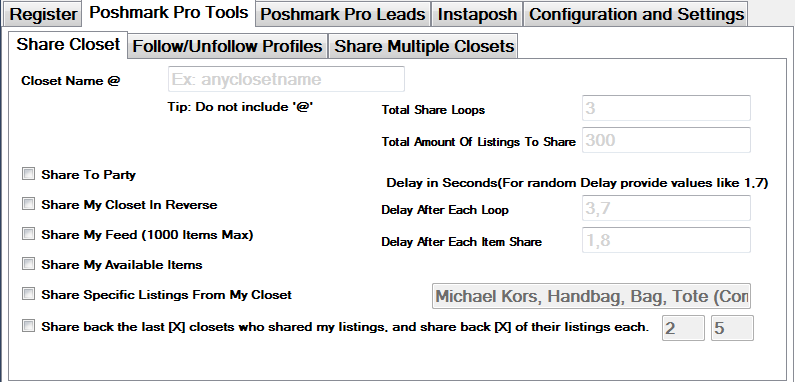 **Now please follow the steps below if you do not have the version in the picture directly above this sentence.**
Please follow instructions for upgrade/fix:
3. After you have completed the first step, please go

Here

and download the latest FIXED version of Poshmark Pro Tools SUITE

Or
Please unzip to desktop – then

"

Run as Administrator

"
If you are STILL have problems logging into Poshmark, try putting the @ symbol before your closet name (for example: @closetname)
And your usual password, and then click "Login"
If that doesnt work, please try your email address for username.
If none of those work, then email Poshmark and let them know…
But you should be good with the new in-app browser!
You MAY have to setup 2captcha again, here is the video for that:
If you have any other questions please feel free to e-mail us at support@poshmarktools.com