Sale!
Poshmark Pro Tools License & Software Download
$199.00
The Best Poshmark Automation Software
Poshmark Pro Tools
Is an easy and highly effective software which is proven to generate sales, followers and exposure. Poshmark Pro Tools was strategically designed by power-selling Poshmark sellers to make Poshmark easier and less time consuming for every Poshmark user.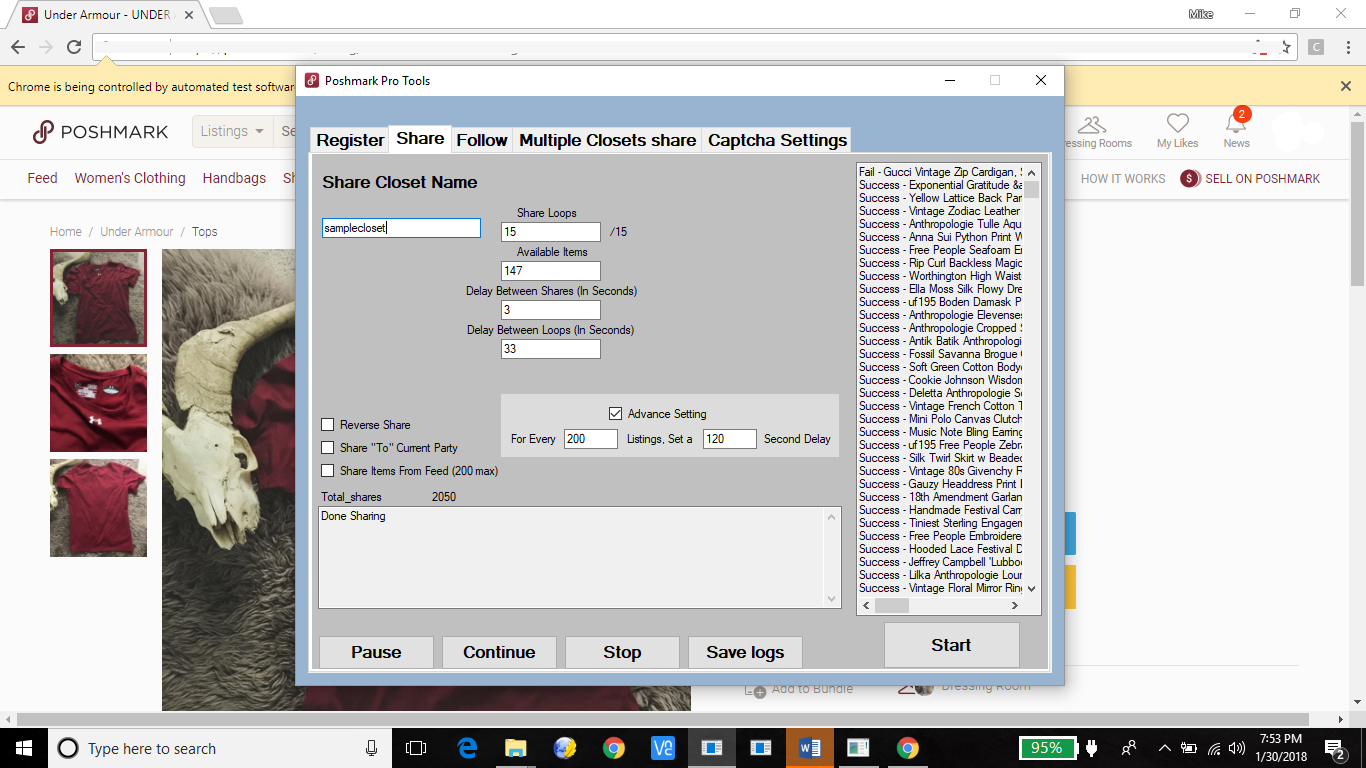 Random Share Delay
More human like sharing, generates a random # of seconds between each share. Specified by YOU.
Share Back Mode
Share back anyones listings who have shared yours . Specified # of people by YOU.
Share To Party Brands
Now you can literally chose which items you would like to share to a party via typing in multiple keywords. For example: Best in tops party – keywords would include tank, tee, sweater, shirt, blouse… etc (separated by comma)
No More Captchas (Optional paid service)
Our most exciting feating feature allows the 2captcha.com API to solve captchas permanently, you now do not have to wait by the computer anymore!
Enjoy the new features!!
MG
Poshmark Pro Tools v3 Features
Timed Self Sharing
Timed Community Shares
Timed Following
Share to Parties
Simple Captcha Auto-Solve
Captcha Protection
Ban Protection
Reverse Sharing
Sharing Items From Feed
Export Log to CSV
Poshmark Automation